Race Recap
5/13/23 Third Win Of The Week For Matt Sheppard, Tops OCFS Big Blocks
Third Win Of The Week For Matt Sheppard, Tops OCFS Big Blocks
After scoring wins at Accord Speedway on Tuesday and Utica Rome on Friday, Matt Sheppard continued his winning ways at the Orange County Fair Speedway on Saturday night.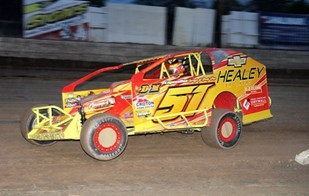 4/22/23 Michael Giuliano Wins Orange County Rookie Feature, Balance of Program Postponed
April may bring May Flowers, but it sure can be frustrating for those involved in racing. This can be especially true to those of us in the Northeastern part of the United States.