6/10/23 Matt Sheppard/Gary Edwards III Victorious On Nostalgia Night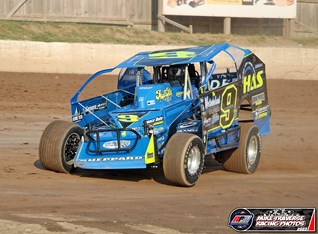 It was the annual Orange County Fair Nostalgia Night on Saturday where the legends of the Tri-Tracks of Flemington, Nazareth and OCFS got together to reminisce about the great past of the 3 speedways.
While that event was winding down, a driver, who in his own right has already become legendary at the historic speedway in Middletown, NY, was putting in another in a string of dominating performances.
Matt Sheppard raced to victory in the non-stop 44 lap Al Tasnady Tribute Race. The win was worth $7,500. It probably wasn't that easy for Super Matt, but he sure made it look that way.
Bob McGannon and Mike Kolka led the field to green and it was McGannon moving out front. McGannon, running very well, led more than half the race. Sheppard, who started 14th, dropped a couple of spots at the start before driving his way to the front.
Sheppard moved into the top 10 by lap 8 and he continued to pick off cars at a rapid clip. He passed Kolka for 3rd on lap 17, passed 2nd place Charles Loiodice on lap 24 and took the lead from McGannon on lap 25. And it was all over after that.
Anthony Perrego moved through the pack well as he took 2nd on lap 40, but Sheppard was long gone. At the finish, Sheppard had a 5 1/4 second cushion on Perrego. Loiodice finished 3rd, Max McLaughlin 4th and McGannon 5th. Jimmy Horton finished 6th, Stewart Friesen 7th, Dan Creeden 8th, Kolka 9th and Matt Janiak 10th.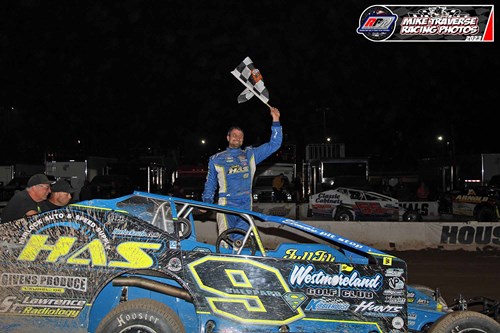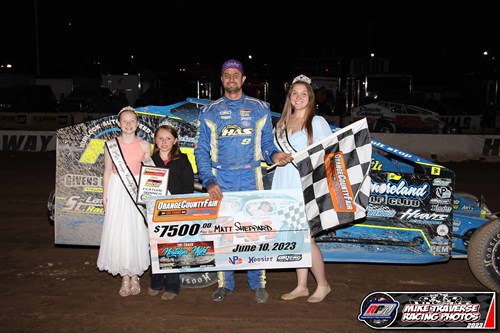 In the Sportsman division, it was 3rd generation racer Gary Edwards III adding his name to the OCFS winners list as he scored his first feature win.
Anthony Falanga was the pacesetter for the first 8 laps, holding off RJ Carson and Edwards III. On lap 9, Edwards III passed both Carson and Falanga to take the lead. A caution with 6 laps to go tightened the field.
But Edwards III was more than up to the task and he went on to take the win. Mike Sabia moved into 2nd with 5 to go and finished 1.5 seconds behind Edwards III. Dominic Roselli Jr. made a great late race charge to take 3rd. Falanga finished 4th with Kasey Hufcut 5th. The rest of the top 10 consisted of Cody Higbie 6th, Carson 7th, Tyler Johnston 8th, Brett Weslowski 9th and Nick Giardini 10th.