5/13/23 Third Win Of The Week For Matt Sheppard, Tops OCFS Big Blocks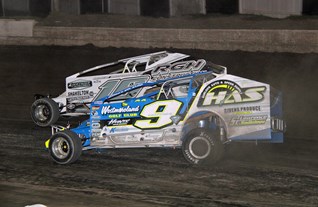 After scoring wins at Accord Speedway on Tuesday and Utica Rome on Friday, Matt Sheppard continued his winning ways at the Orange County Fair Speedway on Saturday night.
Sheppard made a late race pass of Steve Dodd and raced to victory over Anthony Perrego, Tanner VanDoren, Dodd and Dillon Steuer.


A pair of Sportsman features were held. In the holdover feature from 4/22, Drew Boniface
went wire-to-wire to take the win over Dominic Roselli Jr., Jeff Higham,
Jared LaBagh and John Farissier.
       

In the regularly scheduled Sportsman feature, it was Brian Krummel taking the win in a non stop race.
The 11th starting Krummel made the winning pass on lap 18 and he was victorious
over Tyler Johnston, Cody Higbie, Kevin Stevens and Jared LaBagh. 

In Rookie Sportsman action, Michael Giuliano raced to his 2nd consecutive victory
over Brock Miller, Moose Shauger, Willis Mann and Fred Pavia.



The Street Stocks also had two features Saturday. In the holdover 4/22 feature, it was Bob Sleight
with a wire-to-wire win over Jim Maher, Walt Henry, Ray Tarantino and Mike Vigiletti.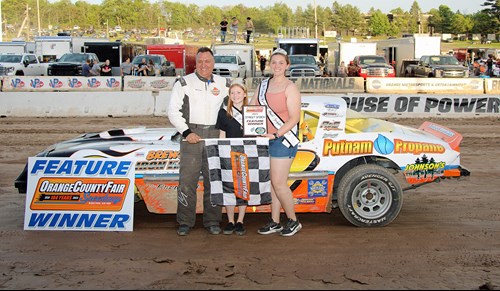 In the regularly scheduled feature, Walt Henry took the lead on lap 4 and went on to a dominating win.
Bob Sleight finished 2nd with Jack Beaumont 3rd, Jim Maher 4th and Ryan Modiano 5th.