The 10 Best Reasons To Be Ms. OCFS 2021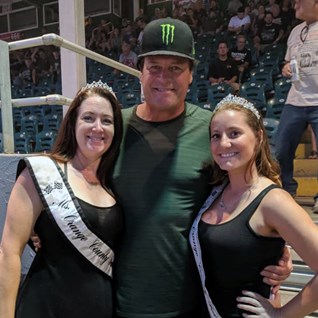 Ladies, if you're an outgoing personality who loves being at the races every Saturday night, have you considered jumping in the running to be Ms. OCFS 2021? Submissions are open, with forms being listed on our "Rules and Forms" page under "Competitor Info" in the main menu here on the website. Or you can download them by clicking here. 
Because the 2021 pageant is online only, we're asking our contestants to send in photos and pre-recorded videos that will be shared online and judged by our chosen judges.
If you're wondering what perks might be included in being Ms. OCFS 2021, we've listed what we believe to be the 10 best reasons that YOU want to be Ms. OCFS.
10. Hanging Out in the Pits!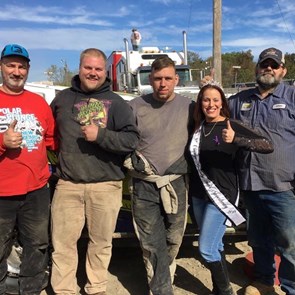 You'll get to spend time with competitors in the pits at every event! You're sure to make many new interesting friends!
9. Making Friends at the 31st Lap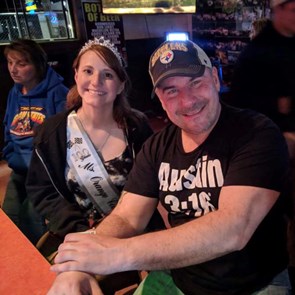 If you're of age, another great spot to make new racing friends is at Maxwell's historic 31st Lap Tavern.
8. You Get to Meet Special Guests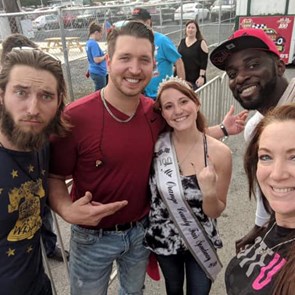 Whether it's a band performing, a local dignitary or VIP, part of your ambassador duties may include showing OCFS off to them!
7. Meeting Racing Legends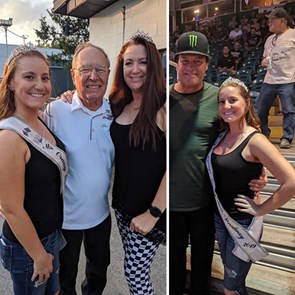 Whether its Buzzie Reutiman, Gary Balough, Michael Waltrip, Tony Stewart or another visiting Nascar driver, OCFS has its fair share racing legends stopping by. Of course you'll be right there, ready to snap a pic with these legends!
6. Riding in the Pace Truck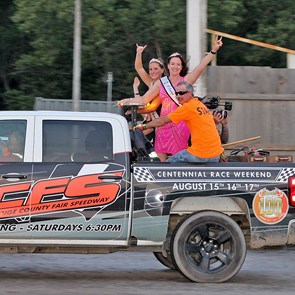 Its just fun!
5. The Gear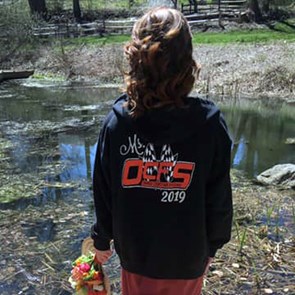 Ms. OCFS 2018, Christina Contento, is going to hook you up with your own custom Ms. OCFS jacket!
4. The Bling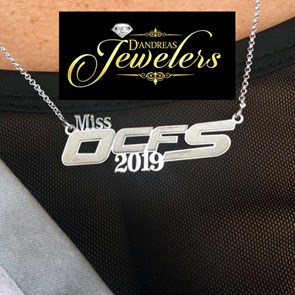 From our friends at D'Andreas Jewelers, your very own "Ms OCFS" necklace!
3. Celebrate With the Best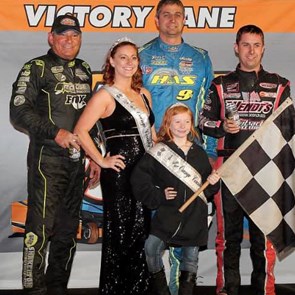 You'll be in Victory Lane every event, celebrating with drivers during one of their proudest moments!
2. You Get to Use Your Status For Good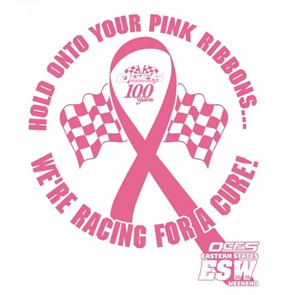 As Ms. OCFS you can work with local charities to raise money at races
1. You Get to Wear a Tiara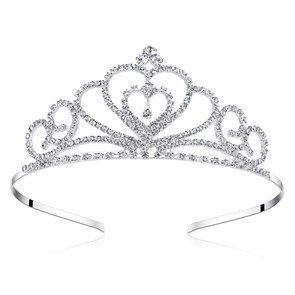 What's not to love about wearing a sash and tiara? You basically get to strut around the track like you're the queen, because you kind of are. So maybe the tiara isn't the best part, maybe we just made it number one because all the other things are equally awesome, or maybe its because the real number one reason is simply a free season pit pass for you and your escort. either way, we need you to enter today!