Reserved Pit Parking for Haulers in 2020 is now Available!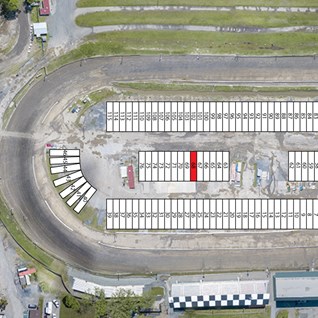 Reserved pit spots are now available for the 2020 OCFS season. Reserved spots are $200 each and can be obtained by contacting Doug by email, ddulgarian@ocfsracing.com or in person at the speedway office.
A new site plan for 2020 has been created for the pit area and the reserved parking spots all have new numbers. The site plan is posted below. We will do our best to give those that had reserved spots in 2019 first consideration to be close to their previous spots.
All 13' high trailers will be parked in spots 63-76 or nearby as determined by Speedway management.
When emailing a pit spot request please include your 1st, 2nd & 3rd choices.