Past Champs, Including Buzzie Reutimann, to Visit for 9/2 Big Block Championship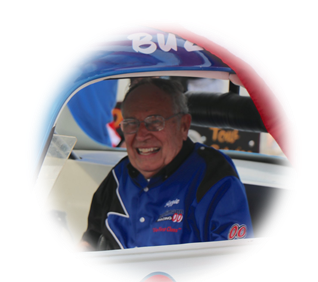 A still racing Buzzie Reutimann will be making the trip up north from his Florida home to visit OCFS on the last night of regular competition for the 2021 season.  The final event for the United Rentals DIRTcar Big Block Modifieds is the 50-lap championship race on Thursday, September 2nd. Buzzie, and other past champions in attendance will present our 2021 champion with his big check for $25,000! 
Only 4 drivers are eligible to take the championship with OCFS's new points system that introduced a sort of playoffs format. The field was first narrowed to 8 drivers, then 4, including: Matt Sheppard, Stewart Friesen, Anthony Perrego and Billy Decker. Which of these four will meet a smiling Buzzie in Victory Lane? Join us Thursday to find out! 
Then make sure you start setting your Eastern States Weekend plans. Dirt racing's biggest and oldest special event weekend is back with 4-days of racing action from October 21 -24.