ORANGE COUNTY FAIR SPEEDWAY RACING RESUMES ON SATURDAY, JULY 27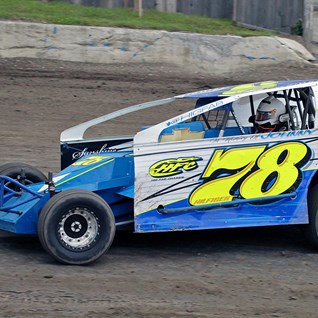 Free entry to the Speedway with Fair admission!
Following a week when the track was turned over to Monster Trucks and other organized mayhem, racing resumes Saturday, July 27 at Orange County Fair Speedway. Fans will receive FREE entry to the speedway with Fair admission.
The racing program headlines the Small-Block Modified and Sportsman divisions. The Small-Block Modifieds will compete in a pair of 25-lap feature races, the first a makeup for a feature rained out earlier in the season. Qualifying races will set the field for the second 25-lap feature. The Sportsman division cars and drivers will have qualifying events for a pair of 20-lap feature races.
The point race in the Small-Block Modified division couldn't be tighter. All-time winner and track champion Brett Hearn holds a slim eight-point lead over tied challengers Brian Krummel and Anthony Perrego (444 to 436). Jerry Higbie (434) is just two more points back, while Craig Mitchell (412) holds down fifth place. The pair of feature races will likely shake up the standings.
The point race in the Sportsman ranks isn't nearly as close, although the twin feature races may lead to wholesale changes in the standings. Grant Hilfiger (728 points) leads Jared LaBagh (698), Greg Sleight (674), Matt Shultz (642), and Mike Sabia (636).
The competitor pits, with usual fees, open at 2:30 pm; spectator gates and Drive-In at 4:00 pm. Racing begins at 6:00 pm.
Advance ticket sales and track information is available at the Orange County website, www.orangecountyfairspeedway.net or from the Track Office. Call 845-342-2573 during business hours. Fans and competitors are reminded to visit the speedway website for the latest track news: www.orangecountyfairspeedway.net.
UPCOMING:
August 3 – Marky Traverse Street Stock Memorial/Full-Fender Nostalgia Night
                  Big-Block Modifieds, Sportsman, Street Stocks