H.O. PENN JOINS OCFS AS OFFICIAL TITLE SPONSOR OF 358 MODIFIED DIVISION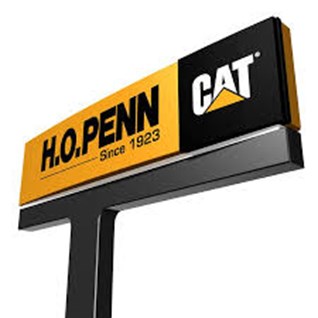 Orange Motorsports and Entertainment (OME) and The Orange County Fair Speedway (OCFS) of Middletown NY are proud to welcome long-time supporters, H.O. Penn, as the presenting sponsor for the 358 Small Block Modified Division racing weekly at OCFS.  The "H.O. Penn 358 Small Block Modified Division" starts their points season on Saturday, April 11th running with the Big Blocks, Sportsman, and Street Stock Classes on a night that includes all divisions except rookies, who will have made their debut on opening night at the "Orange County Oval Kickoff 50" on April 4th.  
H.O. Penn has long been a sponsor at OCFS, but this is first year they've been the title sponsor for a whole division.  The "358 Modified" or "Small Block" division serves as a sort of co-headlining division at OCFS.  Many drivers from the headlining Big Block division run double duty in the 358 class as well, including 2019's 358 Small Block champ, Anthony Perrego. 
H.O. Penn operates out of six locations, all of which offer full sales and service for Caterpillar products: Newington, Connecticut, Poughkeepsie, New York, the foot of the Whitestone Bridge in the Bronx, Holtsville, New York and the Bloomingburg, New York location was opened in 2004 to service the needs of customers west of the Hudson River. 
H.O. Penn, with locations right here in OCFS's backyard, has been dedicated to outstanding customer service for more than 90 years in the New York and Hudson valley areas. Founded in 1926, history shows H.O. Penn has a long record of continually making improvements to help support their customers and make them more successful.  H.O. Penn also has a history of supporting local motorsports, having long been a sponsor at OCFS as well as providing support for drivers through sponsorship. 
H.O. Penn is here for your equipment needs!  Find a Location or Contact them today for a free Quote! And make OCFS your Saturday night home, where kids under 12 are admitted FREE on all regular points series races, including those in the H.O. Penn 358 Small Block Modified Division!  
For a full schedule, showing which nights you can catch the "H.O. Penn 358 Small Block Modifieds" in action, as well as all the latest news for fans and competitors, visit the OCFS Website at www.orangecountyfairspeedway.net. 
UPCOMING EVENTS: 
 March 21-22    OCFS Motorsports Show 
 March 27          "Shake it down Weekend" Open Practice (Free admission for fans!) 
April 4                Opening Night "Orange County Oval Kickoff 50-Laps"