Gary Balough: A Checkered Past Documentary Screening at ESW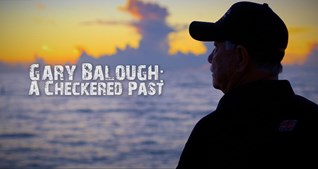 Orange County Fair Speedway's Eastern States Weekend will feature the world premier of "Gary Balough: A Checkered Past", the new feature length documentary about one of dirt racing's most prolific drivers and his time as a drug smuggler.
Not only will ESW attendees be the first to see the new feature length documentary, they will also see it with Gary Balough and his famous cars the no.112 "Batmobile" and the no.73 Ferraioulo Car on hand and on display for fans to interact with as part of the premier.
Directed By the Emmy Award Winning team of Alicia Zubikowski (Executive Producer of Inside Mayweather vs. Paul) and Charlie Askew (Director of Photographer and Editor for ESPN's 30 for 30: 'Nature Boy, featuring Ric Flair), the world premier takes place at the OC Event Grounds Indoor Event Center at 4:30 PM on Friday October 22 during a break in the Eastern States Weekend racing action! Free Admission for ESW ticket holders!