2020 Points Fund & Hoosier Tire Weekly Championship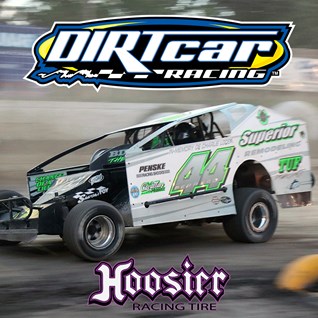 LUCRATIVE SEASON POINT FUND AWAIT DRIVERS IN 2020 AT ORANGE COUNTY FAIR SPEEDWAY
There's more than $102,000 in 2020 season-long point money awaiting the top drivers in each of the four racing divisions at Orange County Fair Speedway in Middletown, New York. "Our drivers not only race for a great weekly purse, but our point fund is absolutely tops among all the Northeast speedways," says Brett Hearn, Director of Motorsports at the historic five-eighths-mile clay-surfaced speedway. "Our 2020 headline division Big-Block Modified champion will take home $25,000 cash in addition to other prizes. "And with $15,000 going to the runner-up, that's more than most tracks award their "A" division champion." In all, the top-ten finishers in points will earn post-season championship money.
Because the Big-Block Modified competitors are racing under Northeast DIRTcar sanctioning, they are also eligible for the Hoosier Tire Weekly Championship and a share in that award, which recognizes the drivers with the best 16 finishes in any DIRTcar sanctioned races during the entire racing season.
Top finishers in Orange County's other divisions will also earn significant cash awards. The Small-Block Modifieds will compete nine times during the weekly racing season. The Small-Block Modified champion will find his or her bank account increased by $6,000. Since most Small-Block Modified feature races are 25 laps, this is the richest per-lap point fund of any speedway. Again, the top-ten drivers will be awarded point fund money.
The top-ten finishers in Orange County's Sportsman and Street Stock divisions will share in the point fund commensurate with their weekly purse structure.
"The combination of our weekly purses and the outstanding overall point fund has sparked a great deal of interest among the entire Northeast dirt track community," says Hearn. "We've heard from several drivers who are giving serious thought to making Orange County their Saturday night racing home this season. But we've got a solid corps of our own competitors who are ready for any challenges to their racing turf. We're primed for a great season."
Orange County's 70th consecutive season of weekly stock car racing gets the green flag on Saturday, April 4 with the "Orange County Kickoff 50," a 50-lap feature for the Big-Block Modifieds. Sportsman, Rookie Sportsman, and Street Stocks will also be racing.
For a complete season schedule, ticket information including season passes, competitor rules and forms, plus the latest racing news, visit the Orange County Fair Speedway official website, www.orangecountyfairspeedway.net.
UPCOMING: March 21-22 OCFS Motorsports Show in the Fairgrounds Arena.