"Shake it Down Weekend" Open Practice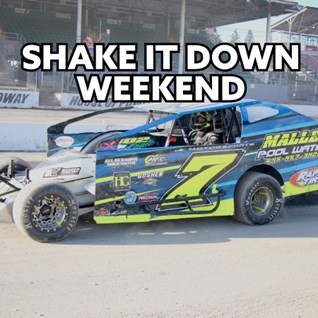 SUNDAY MARCH 28TH'S PRACTICE IS RESCHEDULED FOR TUESDAY MARCH 30TH
Saturday March 27 & Tuesday March 30 - A scheduled practice day for race teams to test their cars.
Saturday
Gates: 1 PM | Practice: 3PM-7PM
Tuesday
Gates: 4 PM | Practice: 6PM-9PM 
Drivers attending Tuesday practice are to use the Drive-In Gate NOT the regular pit gate, as there is a motocross event. PIT GATES CLOSED FOR TUESDAY PRACTICE, USE DRIVE-IN GATE ON WISNER AVE.
Pit Passes - $25
Grandstands and Drive-In Closed