July 16th - Saturday Night Racing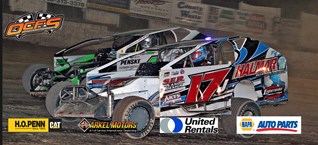 Saturday, July 16th




Big Blocks/358/Sportsman/Street Stock
Pits Open - 3:30 PM
Racing - 7:00 PM
Grandstand and Drive-In Open - 5:00 PM
Regarding the Fair and Admissions,
Saturday July 16th   GA $20  S&Mil $16   Pit &30 &35
Saturday July 23rd    MONSTER TRUCKS   No Racing
Thursday July 28th  reserved $40, GA $35, S & Mil $30  Pit $40 & $45
Saturday July 30th    Grandstand FREE  Drive In $15.  Pits $25 all.  Spectator race!!!  Entry fee $20.
July 16th….$10 Fair admission will be taken off the race ticket at Grandstands that night ONLY!
Fair Admission will be FREE with advanced purchase of Battle of the Midway or Monster Truck tickets.